Equip, Encourage, Excite, Engage!
In March, the Oregon Association of ESDs was asked to manage a $50 million grant coming from the State of Oregon through the Oregon Department of Education. Named the Oregon Community Summer Grant, the funds were meant to provide grants to community based organizations who were providing enriching activities to students in Oregon during the summer of 2022. The funds were also available and managed by the Oregon Community Foundation in summer of 2021. For 2022, grants were awarded between $15,000 and $400,000, with an average grant amount of just over $125,000. Here are some other facts about the Oregon Community Summer Grant:


Teams at ESDs reviewed 476 applications, approving 377 for funding.

$47,988,923 was distributed

Reporting on impact is underway

Of the 36 counties in Oregon, organizations in 23 counties brought higher levels of funding to the county than in summer of 2021.


We are pleased to have been part of making summer of 2022 more awesome for the youth in Oregon!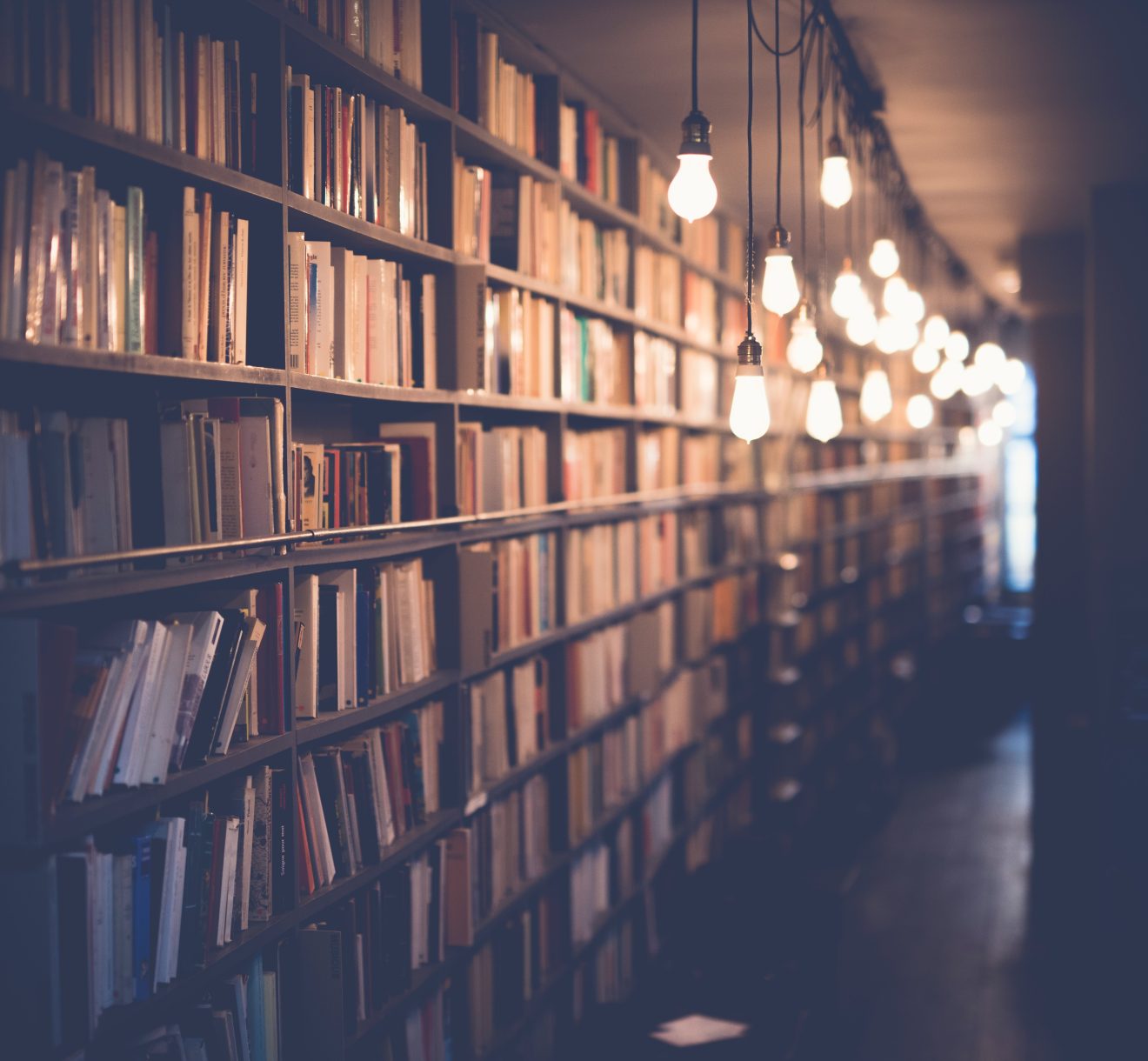 OAESD Fall Legislative Update
OAESD is in full swing to prepare for the 2023 Legislative Session. With an election of a new Governor in November and known turnover of a substantial number of legislators for the 2023 session, we are gearing up to build relationships and spread the word about the vast impacts of the nineteen ESDs in Oregon.
Key items to note as we prepare include:
November 10, 2022: Election of the Legislative Committee by the Governance Council
The OAESD Legislative Committee provides an important link between the Oregon Legislature and member ESDs. The Committee monitors legislation impacting education and ESDs specifically. The Committee coordinates testimony and lobby efforts on behalf of Oregon's ESDs and provides regular and issue driven communication to OAESD members. The Committee is comprised of 6 Officer Council positions, 5 Board Member positions, and 5 Superintendent Positions. Ex-officio members include: Amber Eaton, Executive Director; and Ozzie Rose, Government Relations Director.
November 10, 2022 OAESD Fall Summit Session: Gearing Up for the Legislative Session 2023
Guest Speakers Morgan Allen, COSA's Deputy Executive Director of Policy and Advocacy, and Richard Donovan, OSBA's Legislative Services Specialist, will join Ozzie Rose in sharing critical information about Lobbying 101: How to Approach the Legislature, the Statewide Political Landscape, and addressing member questions.
Current resources for members include:
○ 2023 Executive Summary (OAESD)
○ 2023 ESD Inserts for the Executive Summary
○ OAESD Legislative Priorities and Talking Points
○ Updated List of Legislators by Region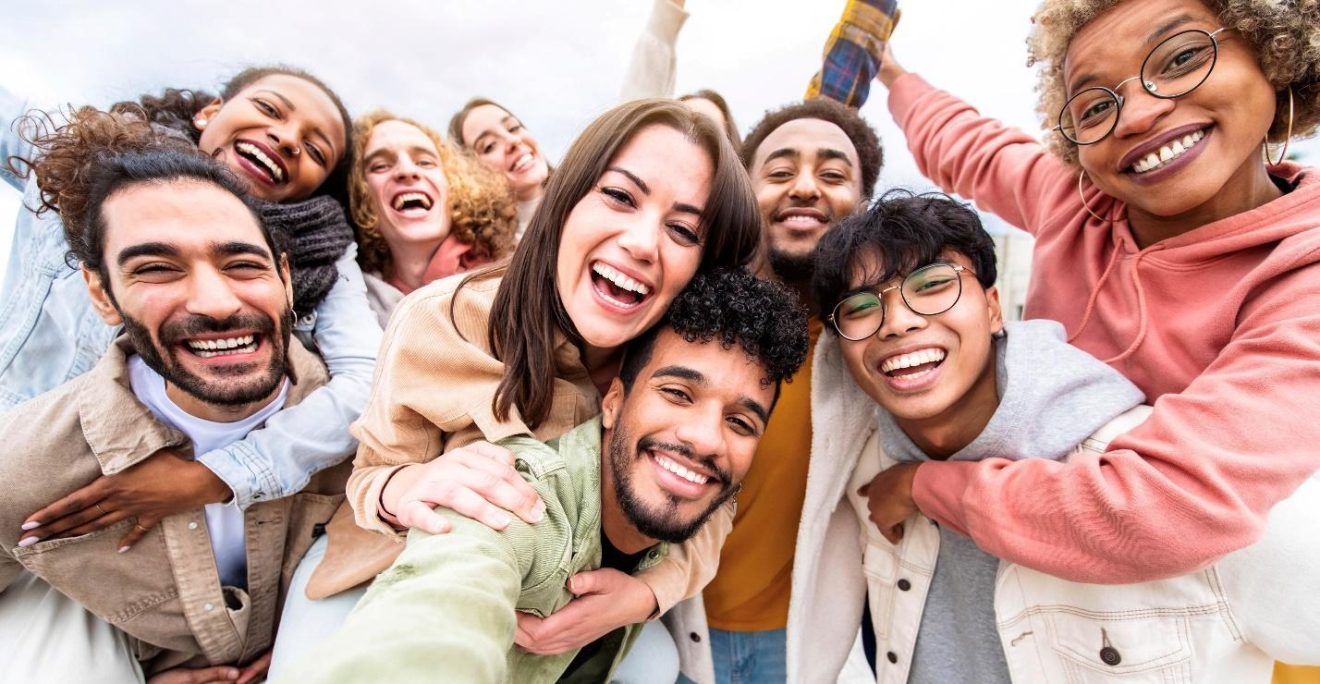 Member Spotlight: 4th Annual Southern Oregon Equity Summit
This year the Southern Oregon ESD welcomed a host of attendees from around the state to Ashland for our annual Equity Summit. We also streamed the summit to additional sites around the state through our fellow ESDs as well as partner organizations to nearly 200 registrants. SOESD was thrilled to provide 16 hours of presentations and workshops from our featured speakers.


Dr. William Blake the Assistant Director, Redesign for the District of Columbia Public Schools and BlakED Consulting : Leveraging Equity To Ensure The Needs of The Whole Child

Native Wellness Institute : Using the Fire Within to Light Your Path

Shelly Reggiani the Senior Director of Learning, Equity and Communications for COSA & Carmen Gelman the Director of Professional Learning for COSA : Every Student has a voice: Using student survey data and voice to drive meaningful change for LGBTQ+ Youth in our schools data and empathy interviews

Danielle Triplett & Maria Santiago-Rosario Ph.D.,NCSP from the University of Oregon's ISLA : Program Impact of Exclusionary Discipline Practices


The Southern Oregon ESD is proud that we have been able to provide this summit both to our local attendees and others participating remotely in groups around the state. We are committed to ensuring the high quality of our streamed content at educational sites providing the peer-to-peer interaction locally while viewing remote presentations from our host site. The summit was offered as part of SOESD's micro credentialling program in behavioral health in addition to Professional Development Units. All sessions and their materials are available to registrants, or for asynchronous training though SOESD. If you would like access to any of these sessions, please contact Aaron Cooke Program Manager for Data & Integrated Instruction (541) 776-8590 Ex 1107 Aaron_Cooke@soesd.k12.or.us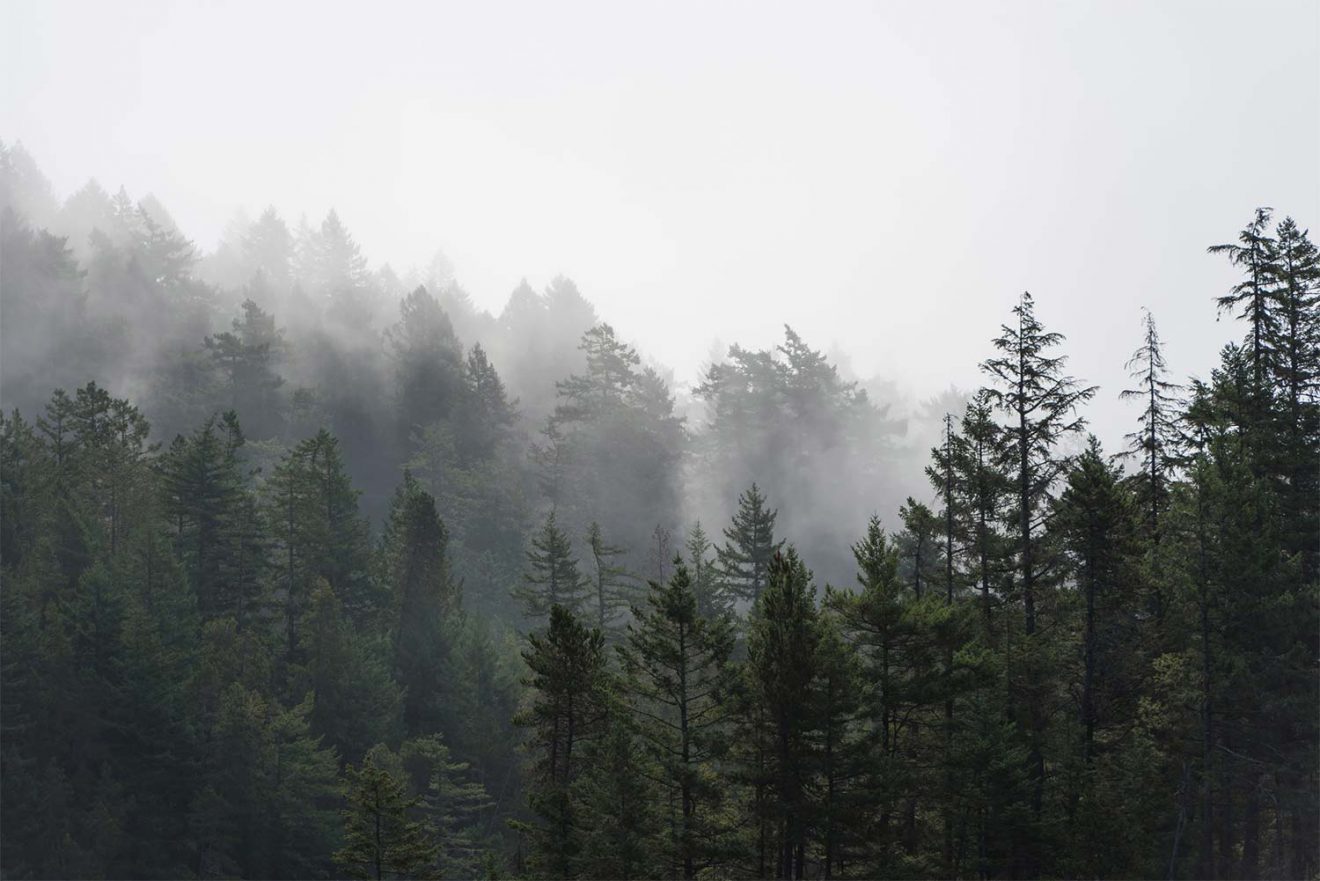 Region 16 Comprehensive Center: Updates
The Region 16 Comprehensive Center (R16 CC) is part of a nationwide network of
comprehensive centers. The US Department of Education funds comprehensive
Centers. They are designed to provide technical assistance (TA) and capacity-building
services to state educational agencies to improve educational outcomes for all
students, eliminate achievement gaps, and enhance the quality of instruction. Using
evidence-based practices and providing high-quality capacity-building services, each
state team collaborates with the Chief State School Officers in each state to develop an
annual service plan that focuses on the many persistent challenges schools and
districts face that prevent students from achieving their goals maximizing their
potential.

As a consortium of 29 educational service districts in Alaska, Oregon, and
Washington, R16 CC is a responsive and innovative partner guided by the needs of
educators and communities to improve the educational outcomes for each student.

Oregon Projects
In Oregon, R16 CC provides TA and capacity building services for two larger enduring
projects each made up of many smaller initiatives. Both projects are focused on
persistent challenges faced by the school systems across Oregon and have been
exacerbated by the pandemic.

American Indian/Alaska Native Student Success
Over the past four years, the R16 CC has partnered with the Oregon Department of of
education, their Office of Indian Education, and tribal nations to strengthen
relationships, identify needs, and enhance resources in order to better serve Oregon's
Native American and Alaska Native students.

This year, R16 CC will continue to work with ODE as they engage stakeholders to
select and implement at least one recommendation from the research findings in Year
3 for the implementation of a state-curriculum designed to support educators in the
implementation of culturally responsive teaching that includes the teaching of
Oregon's history of the local tribes. The program established in 2017 by the legislature
under SB113, is entitled Tribal History/Shared History.

ODE and R16CC will partner with Tribes in Oregon to create two tools to educate SEA
staff about Tribal Sovereignty and Tribal Consultation; one will be a new edition of the
Tribal Consultation Toolkit, version 2.0 and the other will be a series of videos
co-created with Tribal participants who will share what Tribal Consultation means to
them.

Additionally, Region 16 will provide technical assistance on a data justice project that
will support OIE in the development of an accurate accounting of every American
Indian/Alaska Native student needing services that will support closing the
achievement gaps. Accurate identification of AI / AN students will ensure district
educators are able to connect students and families to resources and services they are
entitled to from the federal, state and regional governments and other community
organizations.

Equity Strategic Plan Five Year Implementation Plan
This year, R16 CC will expand on the strong foundation and capacity building of
previous years as ODE enters phase II of its five-year equity strategic plan
implementation plan (ESP). Complex is the concept of establishing system-wide and
statewide equity. This project is no exception. Many smaller projects within the bigger
project interact to ensure that every student in every Oregon school system reaches
his or her full potential. This project launched the process of implementing equitable
practices and policies throughout all ODE systems. This year, R16 CC will also assist
ODE's efforts to expand their work beyond their organization through partnerships
with ESDs, LEAs, TEAs, Title I Services, and school improvement plans. In the first few
years of this "Inside Out" strategy, the focus was on aligning ODE's internal
knowledge, values, and practices. In the second phase of implementation, the
alignment of knowledge, values, and practices will begin to touch partners outside of
ODE.

For instance, R16 CC has been asked to engage ESDs network in at least three
initiatives. One that strengthens the implementation of the Tribal Histories/Shared
Stories curriculum - described above. The other two are assisting small school
districts with the implementation of Senate Bill 732, which stipulates the
establishment of an educational equity advisory committee in each school district to
advise the school district board and superintendent on the educational equity impacts
of policy decisions and to inform district leaders of situations that negatively impact
underrepresented students. R16 CC is collaborating with OAESD and ODE to capture
the numerous stories of impact, achievement, and lessons learned from the Oregon
Summer Learning Program's implementation.


Welcome new R16CC Oregon Staff
R16 CC is pleased to welcome two new team members who will collaborate with Center
staff to support the Oregon state service plan.

Lisa Riggs - State Director
Lisa Riggs grew up in Port Angeles, Washington and has served in public education for
32 years. She began his career as a middle school English teacher and has also held the
position of coordinator of library services and assessment. After moving to Nevada,
she worked in the Washoe County School District in various administrator positions
including principal, director of gifted and talented education programs and library
partnerships. Lisa has also served as Associate Superintendent and Chief Academic
Officer in San Antonio Independent School District, Texas. Most recently, she served
as the superintendent of Sweet Home School District, and Assistant Superintendent of
Academics in Gresham-Barlow School District. Lisa is excited to be a part of the R16
CC team. She has a strong belief that this initiative to assist Oregon's educational
systems as a whole holds enormous promise for bringing about transformative
change for the state's students.

Suzanne McFarland Price - Oregon Projects Facilitator
Suzanne worked as the Mentor Teacher Coordinator for the Corvallis School District
where she collaborated with team members to create and facilitate new educator
induction programs and professional development and support for new and beginning
teachers. In addition to overseeing the program, she mentored teachers with a focus
on accelerating their practice, impacting student learning and retaining teachers.
Suzanne is bilingual and strives to be bicultural. Her ability to move between two
languages, English and Spanish, and two cultures, have provided her with rich
personal experiences and exceptional professional opportunities. She began her career
as a bilingual administrator and educator in Milton-Freewater, Oregon where she was
the director of a Title VII program that served newcomer students in grades 7-12. She
also taught Spanish as a Second Language at the high school level (Orcas Island,
Washington) and Spanish Language Arts in a bilingual program at the middle school
level (Corvallis, Oregon). She is committed to creating classrooms and work
environments that are culturally responsive and offer historically marginalized
students and teachers of color rigorous opportunities to learn, grow and find success
in the classroom.

Community of Stewards
The Region 16 Comprehensive Center (CC) is the only CC in the country designed as a
consortium of 29 educational service districts (ESDs), each of which is situated in a
community supported by the Center. The objective is that ESDs know their school
communities better than anybody else. This year, R16 CC established the Community
of Stewards (CoS) as a strategy for improving our cooperation among the 29 ESDs and
with the work R16 CC undertakes as a "bridge organization" to bring us all together to
meet the needs of our 1.8 million students and 350 Tribes in our three-state region. As
one member of the CoS said at a recent meeting, "each individual ESD has so much to
offer in terms of programming, areas of expertise or focus, vision in leadership, staff
talents ... There is so much more we can do when viewing our opportunities and
service through a regional lens. " With this aim, we hope to expand and bolster our
network.

If you would like to have one to one conversation with an Oregon Steward to learn
more about the R16 CC and current projects and resources, please email any of our
following Stewards:

Amber Eaton
OAESD Executive Director and R16CC Executive and Steward
amber.eaton@lblesd.k12.or.us

Mark Redmond
Malheur ESD Superintendent and R16CC Steward
mark.redmond@malesd.org

Penny Fender
North Central ESD Superintendent and R16CC Steward
pfender@ncesd.k12.or.us

Ewan Brawley
Clackamas ESD Assistant Superintendent and R16CC Steward
ebrawley@clackesd.k12.or.us

Mark Angle-Hobson
Southern Oregon ESD Director of School Improvement and R16CC Steward
mark_angle-hobson@soesd.k12.or.us




OAESD Superintendent & Board Summit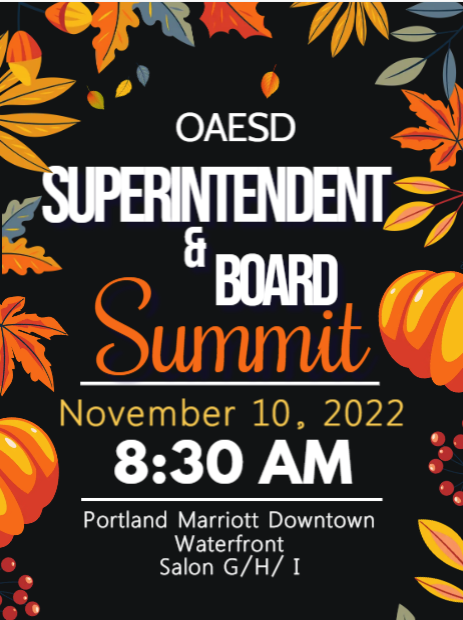 A Special Thanks to our Breakfast and Lunch Sponsors!

Click on the picture below to view the 2022 OAESD Executive Summary!
Oregon Association of Education Service Districts
is a partnership between:
Clackamas
,
Columbia Gorge
,
Douglas
,
Grant
,
Harney
,
High Desert
,
InterMountain
,
Jefferson
,
Lake
,
Lane
,
Linn Benton Lincoln
,
Malheur
,
Multnomah
,
North Central
,
​
Northwest Regional
,
South
Coast
,
Southern Oregon
,
Wallowa
,
and
Willamette
Education Service Districts.