Equip, Encourage, Excite, Engage!
In early April 2022, the Oregon Legislature allocated $50 million for community-based organizations to provide summer learning opportunities, administered through the Oregon Community Summer Grants (OCSG) Initiative by Oregon Association of Education Service Districts (OAESD). As part of the initiative, Region 16 Comprehensive Center on behalf of Oregon Department of Education and in partnership with OAESD hired OregonASK to support reporting on the OCSG Initiative.
This report explores the impact of OCSG funds, seeking to highlight the lived experiences from the initiative, summarize the impact of grant dollars, discuss challenges and barriers in the OCSG process, and present recommendations for the future. All findings contained in this report are drawn directly from the required grant reporting form and through feedback from grantees.

View the above mentioned reports here:
OAESD is actively lobbying for the continuation and sustainability of Oregon Community Summer Grant for 2023 and beyond.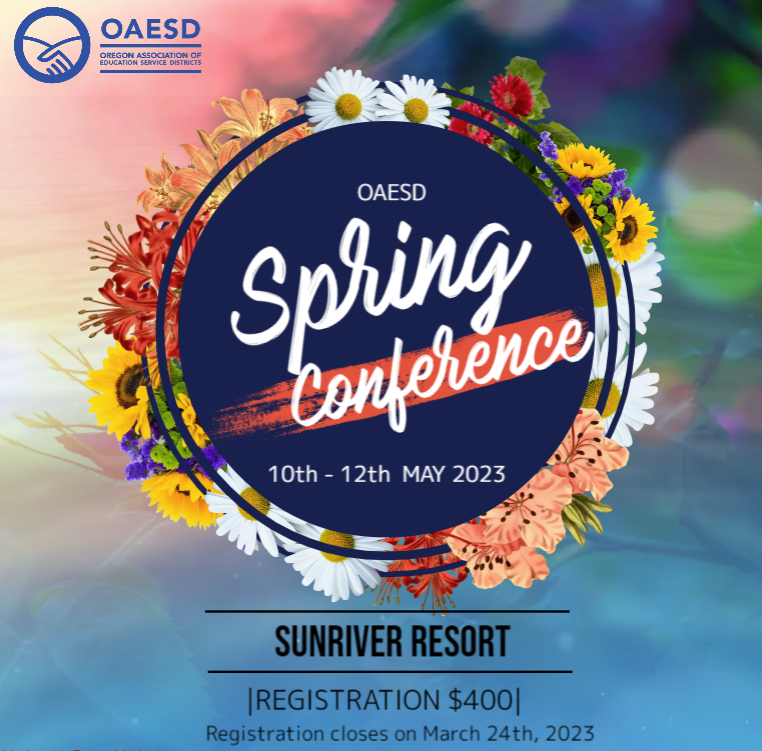 OAESD Spring Conference
"Our Students, Their Stories"
This year's conference will be held at the beautiful Sunriver Resort May 10-12th, 2023. Our conference theme is "Our Students, Their Stories." Featured speakers include
Davis Campbell,
The Governance Core;
Dr. Sara Johnson, 2022 Oregon Superintendent of the Year; and Rosa Flores, 2022 Oregon Teacher of the Year.
Breakout session topics include Equity, Workforce–recruitment and retention, Early education, School safety, Governance Core, and The Stories of our Partners.
We will have many guest presenters this year including Oregon Department of Education, Oregon After School and Summer for Kids Network, Region 16 Comprehensive Center, Cybersecurity and Infrastructure Security Agency, Oregon Health Authority, and our Education Service Districts!


Pre Conference Activities–led by attendees
4:30 Governance Council Meeting
6:00 Vendor Reception – All invited
7:30 Registration and visit with exhibitors
8:00 Breakfast with Exhibitors
9:00 Welcome and Introductions
10:15 First General Session/Keynote – "The Governance Core,"
Davis Cambell
12:00 Lunch and Legislative Update – Governmental Relations Director, Ozzie Rose
1:15 Breakout Sessions, Round 1
Equity - SB 732-Equity Advisory councils and Guidance for the Next Phase. Presented by Oregon Department of Education and Northwest Regional ESD

Workforce Recruitment and Retention - How to Buck the Burnout Trend: Empower Educators, Change Systems. Presented by Linn Benton Lincoln ESD

Early Education - Connecting Early Childhood to K-12 Education. Presented by Harney ESD

The Story of the Region 16 CC - "Our Tribes, Their Stories". Presented by Region 16 Comprehensive Center

Governance Core - Going Deeper. Presented by Corwin

Workforce Recruitment and Retention - Building a CTE/Dual Credit Cadet Teaching Program with GYO. Presented by Southern Oregon ESD
2:30 Breakout Sessions, Round 2
Equity - ODE Equity mindset modules. Presented by Oregon Department of Education

Workforce–Recruitment and Retention - Projecting Hope Across Lane County. Presented by Lane ESD

Early Education - Building a Framework for Regional K-5 Reading Supports. Presented by Northwest Regional ESD

Safety - Cyber-services: What's available. Presented by Cybersecurity and Infrastructure Security Agency and Department of Homeland Security

The story of our partners -the face of frontier education - Well Rounded Education through the Lens of a Rural School. Presented by Harney ESD

Equity - Lane ESD Migrant Education Program: A successful collaboration on belonging. Presented by Lane ESD
3:45 Breakout Sessions, Round 3
Equity - Deconstructing Educational Pathways to SPED and Restrictive Learning Environments

.

Presented by Multnomah ESD

Workforce–Recruitment and Retention - Guiding Growth and Success Through Mentoring. Presented by Southern Oregon ESD

Early Education - Utilizing Mixed Funding to Build Equity into Preschools. Presented by Malheur ESD

Safety - Why Emergency Management Matters to Schools. Presented by Columbia Gorge ESD

The Stories of Our Partners - Youth Suicide in Oregon. Presented by Oregon Health Authority

Equity - LBLESD and the Center for High School Success: Partnering for Student Success. Presented by Linn Benton Lincoln ESD
4:45 Conclusion of Daytime Activities
6:00 President's Reception
7:00 Banquet and Recognition Ceremony, Featured Speaker: Sara Johnson, 2022 Oregon Superintendent of the Year
8:00 Breakfast with Exhibitors
8:30 Second General Session, Featured Speakers: Rosa Flores, 2022 Oregon Teacher of the Year
9:00 Round Table Activity
10:00 AESA Update and OAESD Celebrations and Updates
10:30 Community Partners Pannel
12:30 2024 Conference Announcement, Evaluation, & Adjourn
*Raffles occurring throughout the Conference
We look forward to being together at Sunriver!
Please

​s

ign up for the OAESD Spring Conference here!
A Special Thanks to our Conference Sponsors!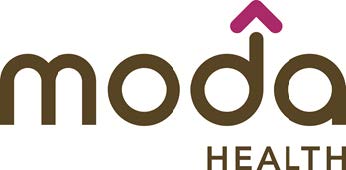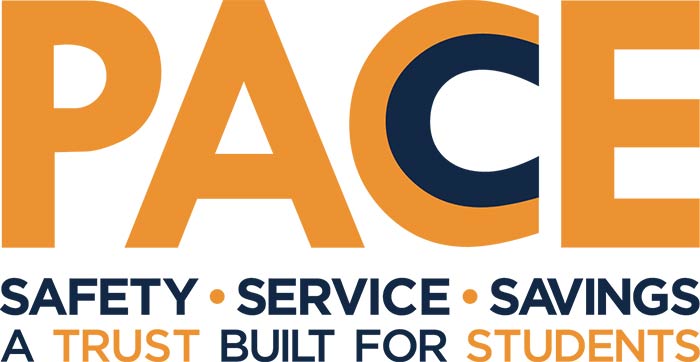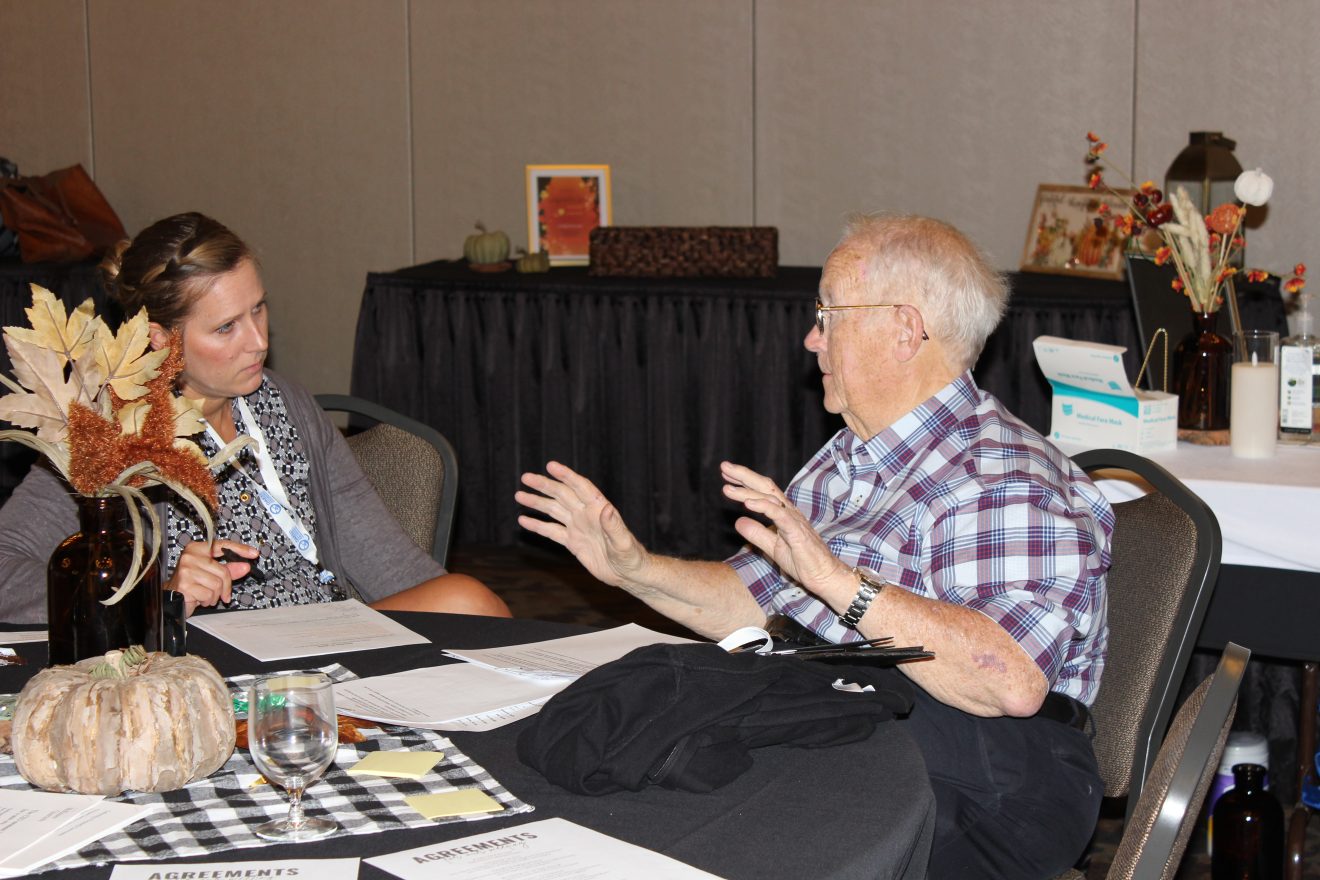 Legislative Highlights - Ozzie Rose, Director of Government Relations, OAESD
The legislative session opened on January 17th and saw the swearing in of more than 35% new legislators! Along with the large number of new legislators came the introduction of 2900 new bills. Since the start of the session, the Senators and Representatives in Oregon have been busily working in committees and in both houses to hear testimony on as many bills as possible. Here at OAESD, we have
been tracking 365 bills which may have an impact on the business of ESDs. Our legislative committee assigns priority status to these bills in alignment with our ratified legislative priorities and continues to meet to discuss these priorities as well as any progress or new information that is gathered. As a united front, the legislative advocates associated with education are regularly communicating our strategies to support collaboration and alignment.

The session will continue through mid-June with a quickening pace given the following deadlines for the legislative body:


Mar 17: Deadline to schedule work sessions for Bills in the chamber of origin.
April 4: Deadline for committees to consider Bills in chamber of origin.
May 5: Deadline to schedule work sessions for Bills in the second chamber.
May 19: Deadline for Committees of both chambers to close.
Until the end of the session, the OAESD Legislative Committee will meet bi-weekly or as needed to monitor action of the bills of concern to ESDS and K-12. Ozzie will send weekly (Monday) reports keeping our member ESDs up to date on the progress of bills of concern/interest to OAESD.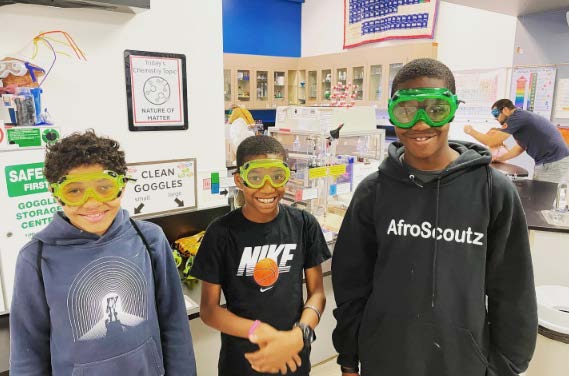 ESD Spotlight-
Reiko Williams, Director of Regional Equity Initiatives and Partnerships
Superintendent Dr. Paul Coakley is a champion of racial equity and social justice. In a number of ways, you will see that MESD is on a mission to center racial equity and examine policies and procedures from a lens of equity. We aspire to ensure that we are consistently examining MESD practices from our board-adopted racial equity lens. One of the ways we believe that we can be successful is when members throughout our agency are taking the initiative to assess their individual and departmental decisions and practices. Several department leaders are planning, in partnership with their staff, equity professional development. We know that racial equity will advance when we work collaboratively. One example of this collaboration is our Communications Department, our Technology Services Department and our Equity Director collaborating in the development of an anti-racism resources webpage. Anti-racism requires both intention and action. The anti-racism resources webpage, accessible by staff, has articles, book recommendations, professional development support and is updated regularly. Our intention, through this collaboration, is to ensure that we have anti-racism resources and information readily accessible for staff and that we create an opportunity for staff to share resources and information that will be of benefit to others. We believe that interdepartmental collaboration can benefit the MESD agency and advance our organizational priority of creating racially equitable educational and organizational environments for the benefit of the children and families we serve. We encourage others to partner in the development of similar centralized resources to support the personal and professional development of staff and are happy to share more details if you are interested.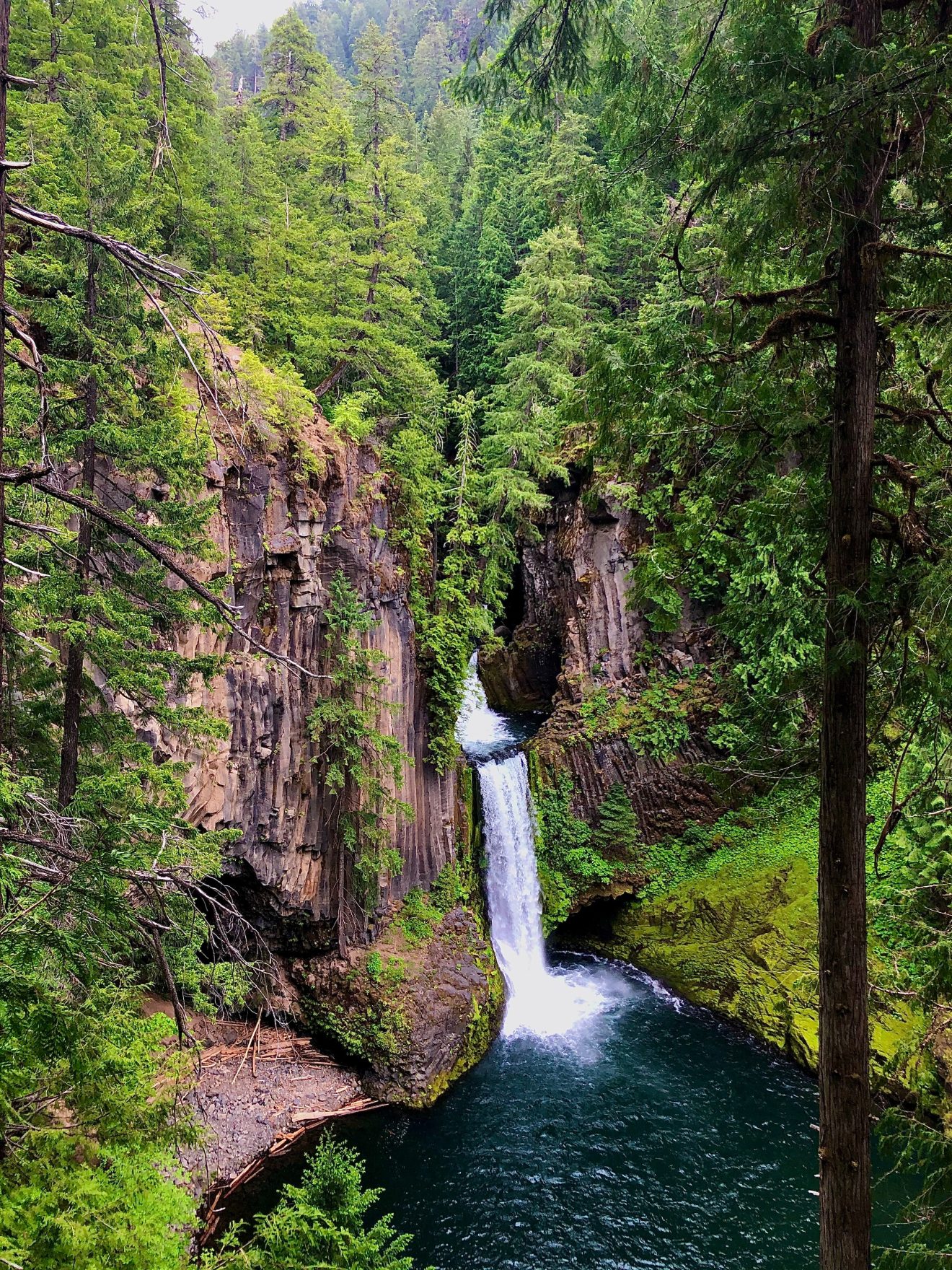 Region 16 Comprehensive Center Updates
Tribal History / Shared History Implementation
We are excited to be entering into Phase II of research into implementation of the Tribal History/Shared History curriculum. Region 16 has brought a team of researchers aboard who are skilled leaders of culturally responsive curriculum and improving and changing teacher practice. Together they will bring both lived experience and the voice of Native scholarship to this project. They will spend time with educators across the state in order to find practical methods and pedagogy that teachers from across Oregon can learn about in their own practice. This will be accomplished by centering teachers' voices in focus group conversations, surveys and analyzing data. We hope, as a result of this project, our ESD colleagues can support the dissemination of these beautiful practices that will ensure that this critical curriculum, curriculum that is not only required but essential to student learning and understanding of our Native peoples, is implemented with fidelity in our state.
Professional Book Studies
R16CC's Professional Books Studies are designed to bring people together to learn from and with each other.
The state of Oregon is well represented, I want to shout out to our ESD colleagues who shared this opportunity with others. Participants have been Zooming in from: Milton-Freewater, Albany, Wilsonville, Eugene, Condon, Asland, McMinnville, Corvallis and Salem! Every member of these learning communities shares a dedication to closing opportunity gaps, innovating in education, and implementing culturally sustaining practices at all levels of the educational ecosystem. The conversations, sharing, connections and learning have been deep and wide in these book studies.
The six-week book studies were staggered, with the first book,
Unsettling Settler - Colonial Education: The Transformational Indigenous Praxis Model
, making its debut on January 18th with facilitators Scott Christian and Rhonda Larson. This was followed by Leilani Sabzalian beginning the facilitation of her book,
Indigenous Children's Survivance in Public Schools
on January 30th. Cornelius Minor, author of
We Got This
, then launched into the exploration of ideas in his book on February 16th. Participants have found all of the book studies to be engaging, tailored to their needs and interests and heart and human-centered.
Highlights of the book studies include:
Visiting author/editor Cornel Pewewardy asked participants to consider where they get their medicine in the first book study.

Where do you get your medicine?

Leilani Sabzalian invited participants to share in storytelling as the framework for the book study sessions.

What is a story you would like to share with others?

Cornelius Minor has asked participants to expand their idea of what it means to learn.

What do you think it means to learn?

We plan to bring members of all of these book studies to continue the learning after the six-week book study as a Community of Action!
Join us in our 2024 Professional Book Studies to explore these and many other questions with other educational leaders and innovators!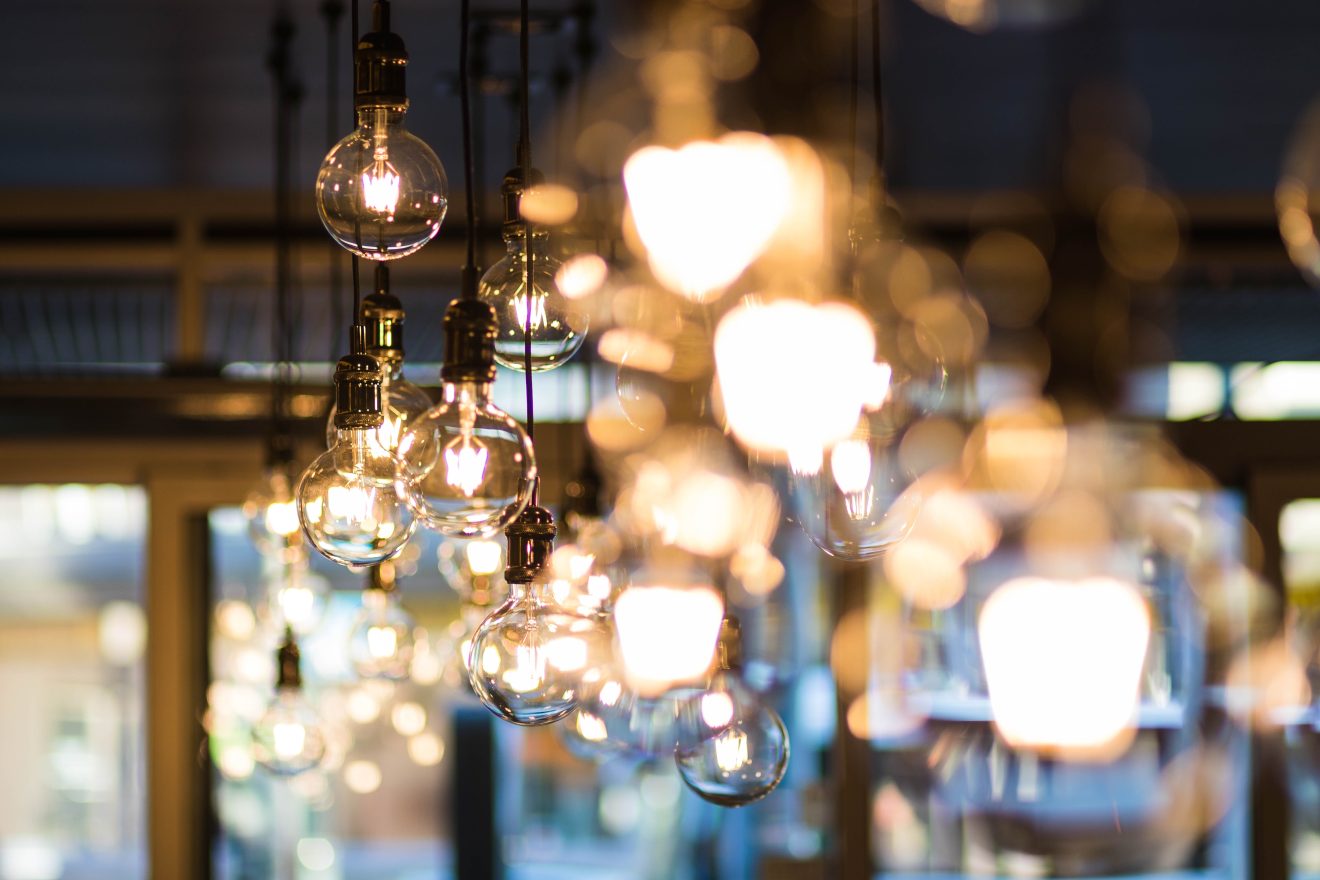 Resource Spotlight
Click on the picture below to view the 2023 OAESD Executive Summary!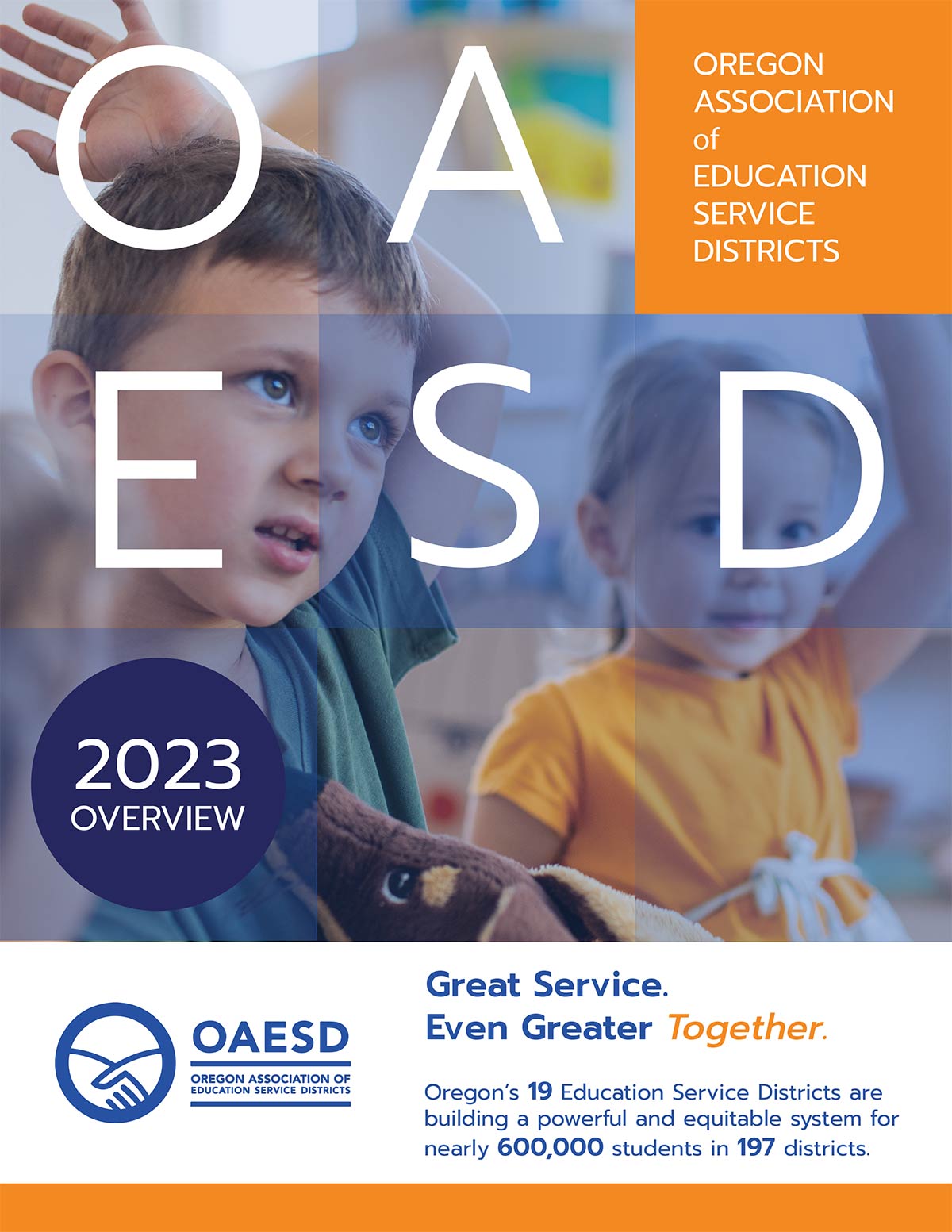 Oregon Association of Education Service Districts
is a partnership between:
Clackamas
,
Columbia Gorge
,
Douglas
,
Grant
,
Harney
,
High Desert
,
InterMountain
,
Jefferson
,
Lake
,
Lane
,
Linn Benton Lincoln
,
Malheur
,
Multnomah
,
North Central
,
​
Northwest Regional
,
South
Coast
,
Southern Oregon
,
Wallowa
,
and
Willamette
Education Service Districts.