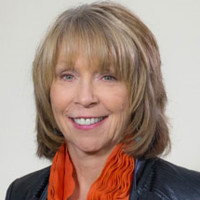 Interim Oregon State Director
---
In 2019, the US Department of Education created a five-year Comprehensive Center Network Program. This program groups states and US territories into 19 grant-funded Centers across the country and one National Content Center.
Comprehensive Centers help state education agencies implement their plans for the Every Student Succeeds Act and improve student academic achievement. They use strategic performance management and implementation science, with an emphasis on equity and cultural proficiency.
Oregon is partners with Alaska and Washington in the Region 16 Comprehensive Center (R16CC). R16CC is comprised of 29 educational service districts across the three states.
R16CC's leadership includes a Project Director (in Alaska) and two Co-directors (one in Oregon and one in Washington). A 19-member, tri-state Advisory Board, which meets annually to promote high-quality Center performance and guide the R16CC leadership activities and strategies.
The work that R16CC delivers to state departments of education, educational service districts, and local school districts in AK, WA, and OR help build the capacity to serve all students. The plans for determining that work are created collaboratively with the state departments in Region 16 and the R16CC Leadership team and can be found on the R16CC website:
We are hiring!  We are looking for a R16 Oregon State Coordinator.  Click here to apply.